Fence Company

Chesapeake VA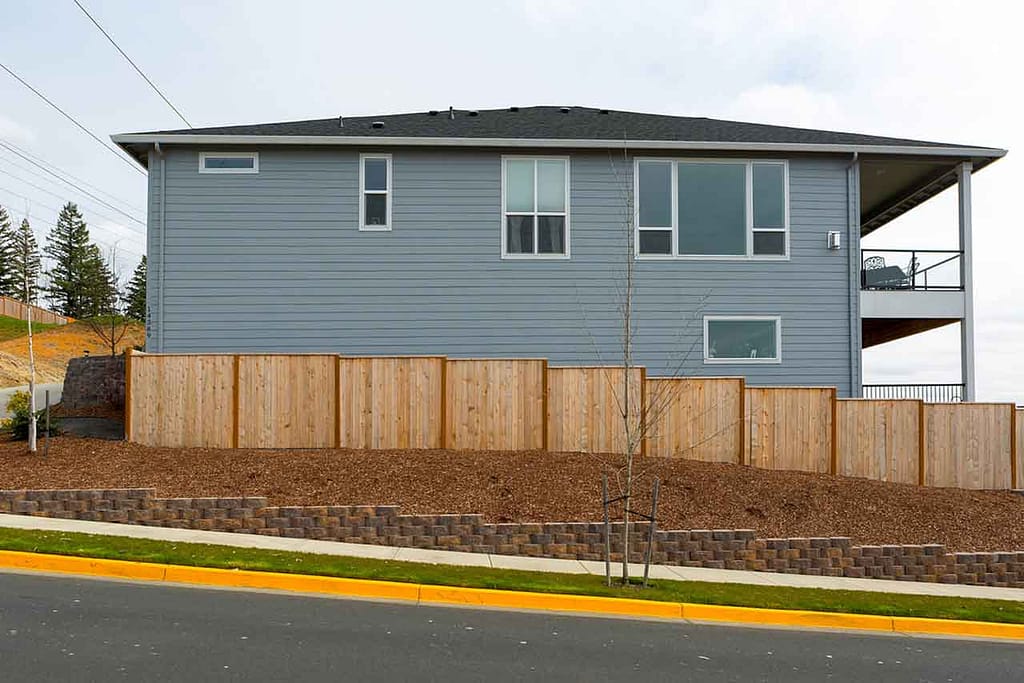 Welcome to Chesapeake Fence Builders! We specialize in vinyl, aluminum, and wood fences of just about any design you can imagine. We also build custom wrought iron fences as well. Our expert craftsmen guarantee you'll fall in love with your new dream fence! We proudly serve all of the Southside of Hampton Roads including Chesapeake, Virginia Beach, Norfolk, and Portsmouth.
We pride ourselves on not just providing a range of top quality fencing solutions, but delivering them with a level of professionalism never experienced before. Our big secret is really quite simple. We put our customers first. That simple rule matched with keeping great communication throughout our projects is what has made us so successful as Chesapeake's premier fence company. We promise you will not be disappointed.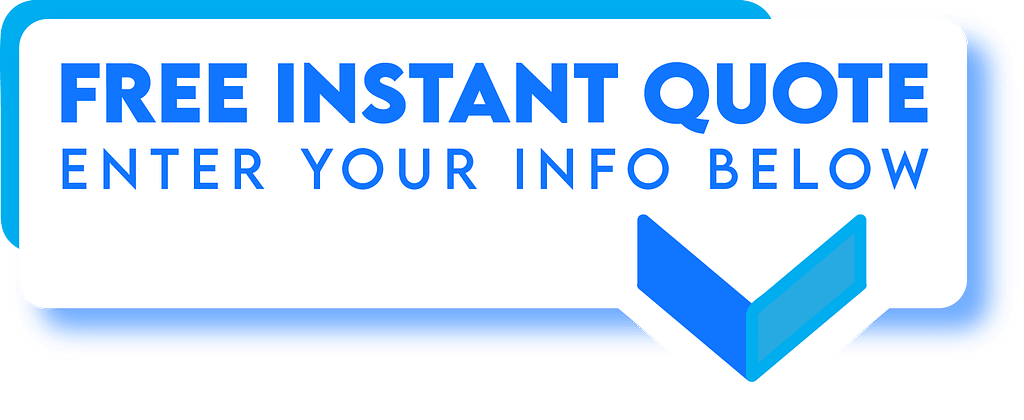 About

Us
Back in 2013, founder and Chesapeake native Gary Phelps started Chesapeake Fence Builders when he noticed the increasing demand for a quality fence company in Chesapeake VA. We always put customer service at the core of everything we do. From our highly trained call center staff to our expert installation teams, we have instilled this drive to deliver no matter what, throughout our entire organization. Having firmly established our roots in the city of Chesapeake and surrounding areas, we can assure you we would not still be around if we did not deliver on our promises. Now put our reputation to the test, we are ready and waiting. We hope you will allow us the opportunity to show you why we are one of the best fence companies in Chesapeake VA.
Our

Services
At Chesapeake Fence Builders, if you can envision it, we can build it! Our expert craftsmen and our full array of fence options are sure to build you the fence of your dreams. We offer several services for your new fence installation to guarantee we offer you not just the best in quality, but the best in variety as well. We offer fence installation, fence replacement, fence repair, vinyl fencing, metal fencing, wood fencing, and chain link. But if you have something unique in mind, be sure to ask our expert fence specialists during your free estimate. We can build you anything!
Mission Statement and Company Vision
Why Hiring the Right

Fence Company

Is So Important
---
Hiring the right fence company is important for several reasons. Fence replacement and new fence construction are considered a very high ticket construction project. And anyone willing can attempt the job. But to get it done right, you need to hire a pro. And we recommend you don't just hire any old company with a class C license. Hire a company that actually specializes in fence installation. There are many companies in Chesapeake VA that offer fence building as one of their many services. Often times, we see that the overall construction quality is lacking simply because they miss the little things that seasoned specialists have acquired over a much larger number of fencing projects. So don't hire just any old guy with a tool belt. And don't hire a company that promises you a beautiful fence, but also offers you a brand new roof. Hire the company that only installs fences. They've seen it all and know the industry inside and out.
True fence companies in Virginia Beach can offer a comprehensive variety of fence specialties, from security solutions, ranging from traditional picket fences to gabled fences and even infrared cameras and electric gates. As well as offering security solutions for your home or business property, many fencing contractors also offer a range of design services, such as making your existing fencing blend in with the rest of your landscape or making sure that you choose a style that fits into the unique design of your property. The right fencing company will be experienced and creative, using a combination of traditional materials and state-of-the-art technology to provide you with a stylish, attractive and secure home or business property.
There are several key things that you should look for when hiring a fence company in Chesapeake. It's important to get the highest quality fencing material and design possible, which will last for years, keeping your surroundings looking neat and tidy. It's also important to find a company that is both reputable and professional. A good fencing company will be licensed by your local council. It's also a good idea to hire a company that offers a free no obligation quote, so that you can compare prices and styles before committing yourself to anything.
With the vast options on offer, you're certain to find just the right choice. There are numerous factors to take into consideration, such as the location of the fence, size requirements and budget. Some of the most popular materials for fencing include aluminum, vinyl, wood and chain link. There are many design options to suit all styles of homes and businesses, so it's a good idea to get an in-depth quote to find out exactly what is available on offer.
Once you've narrowed down the materials that you like, it's time to start your search for the perfect fence company. If you use the internet, you should be able to gather a range of independent reviews from other people who have recently used specialist fencing services. Take a look at the website of each company and read the customer testimonials posted on there.
You may be interested to find out about a few of the following key points:
When choosing a new fence company to finish your project, you need to be confident that they're going to do a great job. Ask for a free estimate so you can make a decision based on that. You want to know what the price will be up front and you also want to know that you're not going to be left with a costly gap between the time of your construction start and when your fence is finished. Hiring a great crew to do the work of your dreams isn't hard to find, but it is important that you don't rush into it. Fence installation is a big job, and only professionals should be handling it.
What Sets Us Apart From Other Fence Companies?
---
At Chesapeake Fence Builders, we don't have some top secret key to our success. At the end of the day, it's simple. We put you, our customer, first. Always. Period. That simple philosophy has made us the number one fence company in Hampton Roads for over a decade now. We have nothing but perfect 5 star reviews on Google. And that's because no matter what, we're going to always make sure our customers are always happy, receiving the absolute best quality in fence installation, as well as the very best in customer service. But believe it or not, there's even more to it than that.
Something that a lot of customers never think about is how we actually specialize in fence construction exclusively. We don't install windows and doors, roofs and siding like all the other "fence companies" out there. At Chesapeake Fence Builders, we know that to do something right, and to do something perfectly, it has to be your specialty. And that's why we decided long ago that we were going to be the very best fence company in Chesapeake and all of Hampton Roads.
Lastly, and the main reason we branched out to begin our own fence company all those years ago, was the very dire need for better communication. At Chesapeake Fence Builders, we make it our top priority to provide our customers with excellent communication throughout their project. We want you to always know when to expect our work crews to be at your residence. It's your right to know when we're going to begin a project, and how long it will last. By keeping our customers in the know and always following up, we never make mistakes. We avoid mistakes because our customers have the opportunity to address their concerns throughout the building process. By staying on the same page, we're able to guarantee our customers' satisfaction 100% of the time. And that's why it shows in our Google reviews.
"Having moved to the city from the countryside, we longed for those long views of the open range. The wooden fence we had up before just did not provide what we wanted. So we let Gary and his team take a crack at it and we have never looked back. "
– S.Gerard
"Our local baseball fields batting cages and surrounding structures really needed a new chain link fence. After a quick fun-raiser, we were able to get the entire project done. We could also by a new kit with all the money we saved using Chesapeake Fence Builders."
– T.Robertson
"Having just gotten married to the man of my dreams, we ended up buying our dream home. Well almost. We needed that picture-perfect wooden white picket fence. We were in no doubt who to call and our dream home was finally complete. Thank you for adding the cherry on top guys. "
– R.Santos
Top 10 Frequently Asked Questions
Our Trusted Partners
---
If you're in the Baltimore area, check out Fence Company Near Me . And for our customers overseas, check out PVC Fencing Perth​. For the best fence installation miami, check out Palm's Fence Miami. For our troops stationed overseas, in search of the best Pvc fencing, check out the pros at PVC Fencing Gold Coast.  
Our Virginia Partners
For any of our Virginia customers looking for water heater repair, call our friends at Absolute Water Heater Repair Harrisonburg. If you're in need of a great power washer company, check out Power Washing Charlottesville. For the best tree service in Harrisonburg, call the experts at ​Top Tree Service Harrisonburg.
Contact Our Team Today
Now that we have shown you what we are capable of, its time to call us and start the journey to a beautiful new or renewed fencing solution for your home. We strive every day to ensure we provide our clients with a range of unique and professional fencing solutions. We all know words carry no weight and the proof is in the pudding. So don't delay any further and call us right away. One of our friendly operators will help you find precisely the fencing solution you are looking for. So contact us today via phone, email, or via our website.