Decorative Lighting
If you thought selecting a fence design and material type gave you a lot of options, prepare to have your mind blown by our even wider range of decorative fence lighting solutions. Fence lighting needs to address 3 main concerns. These are mainly safety, functionality, and aesthetic appeal. Taking these into account when considering the wide range of lighting solutions on the market will help you choose the right solution for your beautiful fence. Above this, there are a few extra considerations that need to be taken into account. So call us today to find out more.
Power Supply
It doesn't help to pick the right lighting solution for you if we do not take the power supply into account. Simply put your lights will need a source of power. The two main solutions would be the solar and traditional power supply. Due to the major advancements in solar technology, LED solar lights are becoming just as popular as their traditionally powered counterparts. To choose between the two we will need to simply determine which will work best for your specific job, whilst providing exactly what you would expect from your chosen lighting solution.
Visual Appeal
Firstly decorative lighting needs to do its main job and do it well. This would be providing sufficient light and making sure it is shining in the right direction. The visual appeal is purely a personal preference and needs to be considered only after addressing the above. We do however have a couple of tips when it comes to increasing your decorative lighting's appeal. Where and how they are mounted play a big role in this. To find out more about how to add that extra bit of jazz to your decorative lighting, give us a chance today.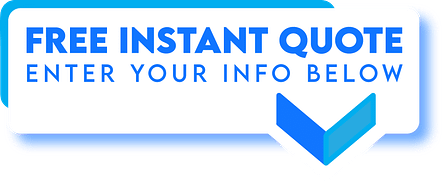 What Will It Cost
This is not an easy question to answer. The nature of the service and products, with their wide variety of choices, ensures that no two jobs are the same. So logically neither can the costs. Many things will influence the cost of your fence's decorative lighting choices. For example, normally powered lights will affect your utility bills, whilst solar will not. Obviously, this affects the initial install costs. To find out more and to receive an obligation free quote, pick up your phone and call us today.
What Fence Do You Have
This is a massive consideration that needs to be taken into account when selecting your decorative lighting solutions. There are different lighting kits depending on the material your fence is made from. Be it vinyl, wood, and everything in between. Some fences even come with their own uniquely designed and matching lighting kits. No matter what you may choose, we ask you to remember that the choices are so wide, we are bound to find the perfect solution for your fence and your pocket. Now get in touch and let us bring some light into your life.