Maintenance and

Repair
Fencing repair and maintenance is a crucial part of keeping your fence looking its best at all times. No matter the style or materials it may be made of. We pride ourselves on being both fast and efficient when addressing your repair or maintenance needs. combine this with an excellent level of service and you will see we are the perfect company to handle your fencing needs. Be it residential, commercial, or industrial. From wood to vinyl. Chain-link to aluminum and everything in between, we have the perfect maintenance and repair solution for you.
Metal Fence
There are many different types of metal fencing solutions and luckily for our clients, we have a maintenance solution for each of them. The key to our professional solutions is the fact that we are having the expertise to know what solution suits what material. Iron is strong and durable but prone to rust if not treated correctly. Aluminum on the other hand does not offer the same strength but does not rust. From vinyl to wrought iron, we guarantee we have the right solution for you. Just call us the men and women of steel fencing.
Why They Need Repairing?
The main reason one would need to repair your fence would be the effects of wear and tear in general. This wear and tear are mostly brought about by the harsh weather conditions your fence may face. It does not matter if you have a wooden, aluminum, vinyl, or steel fence. They will all need a bit of tender loving care from time to time. We will even cover you if you bumped the fence in your car. But don't worry we won't tell anyone it was you.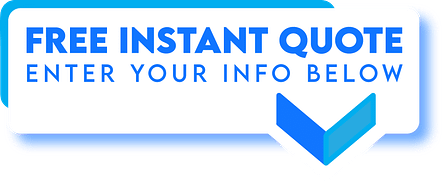 Wooden Fence
As I am sure we don't have to tell you, wooden fences tend to require a bit more TLC when it comes to maintenance upkeep. This will help your fence keeps its natural appeal while protecting it from the elements. Especially for those clients who stay in areas with high moisture in the air. There a few simple techniques we will employ to achieve this. From regular cleaning and inspections, to once a year sealing. We will help you determine exactly what maintenance solution will suit your wooden fence best.
Vinyl Fence
This fencing material is growing in popularity year by year. One of the biggest reasons, if not the biggest is their minimal maintenance requirements. When installed correctly, these fences should never warp, buckle, or rust. Believe it or not, they do not even need to be painted. The only real issue we have to worry about is the unexpected. Things like falling branches, backyard games, and the odd trip can all cause damage to your fence. Luckily for you, we will be there in no time to get your fence looking its best again in no time.